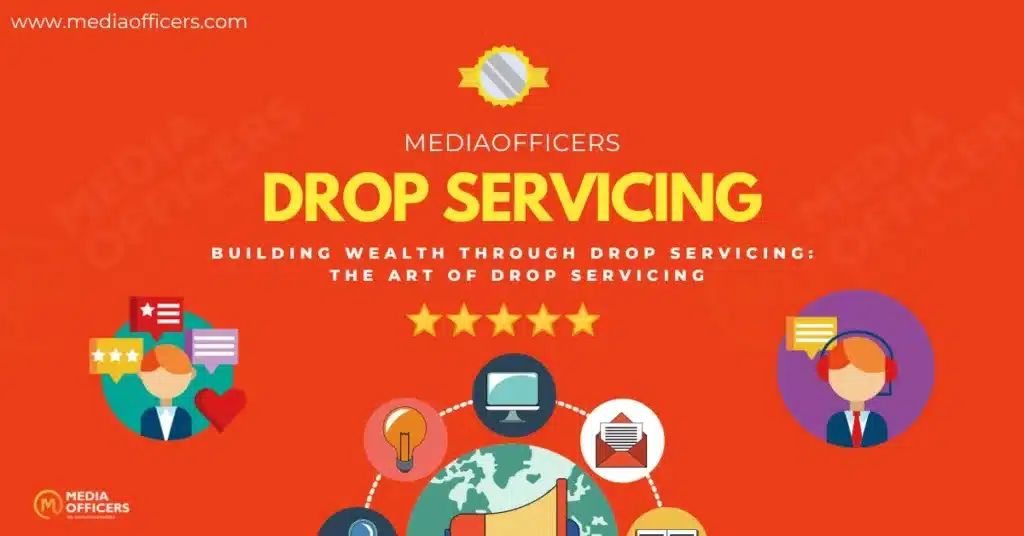 Is Drop Servicing a Chance for You?
No question at all! Take advantage of drop servicing for what it's worth and make the most of this golden opportunity.
Drop servicing is a business model, where you hire outside companies to do work for you and then sell those services to clients. You don't actually provide the services; instead, you oversee the process and focus on sales, marketing, and customer service.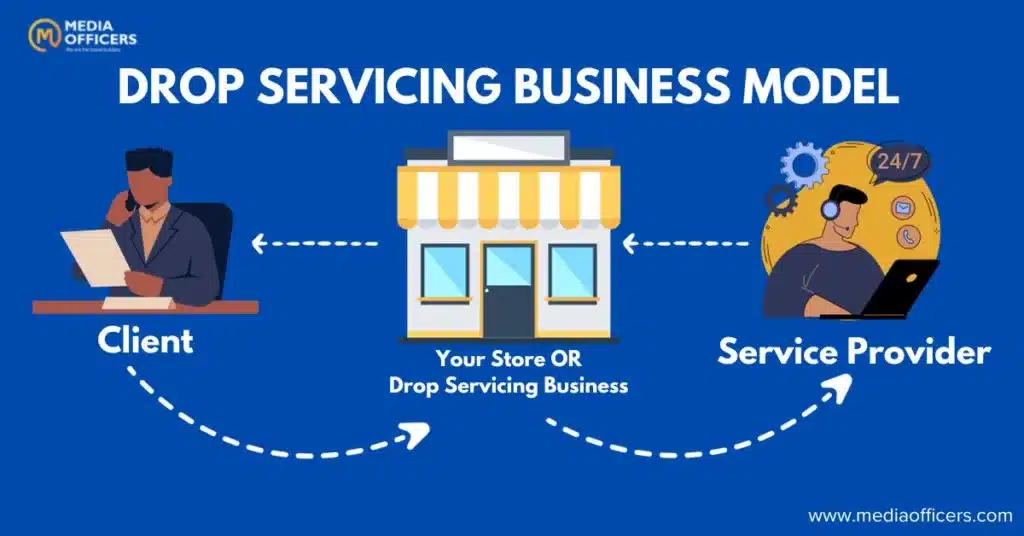 Why drop servicing is a good idea?
Low overhead: Since you're not providing the service yourself, you don't need an office or a big staff.
Scalability: Hiring more than one service provider makes it pretty easy to grow your business.
Offering a Lot of Different Things: You can provide many services even if you are not good at all of them.
As you focus on marketing and sales, you'll be able to grow your business without having to worry about service delivery.
How to Start Drop Servicing
Pick a Niche: Figure out what niche or industry you want to serve with drop-serviced services.
Research: Find out how much demand there is for the services you want to offer, how much competition there is, and how much they cost.
Build a Website: Make a professional website that shows off your services, prices, and how to reach you.
Find Service Providers: Figure out which service providers you can trust to do the work you need done.
Set Prices: Figure out how much you want to charge by taking into account how much it costs to outsource and how much competition there is.
Marketing: Come up with a plan to get people to buy from you. Advertising, content marketing, and social media marketing are all types of this.
Client Management: Once you have clients, you need to make sure you meet their needs and communicate clearly with both them and your service providers.
Are you ready to change your business?
MediaOfficers is your strategic partner if you're ready to change the way your business works with drop servicing. We offer full-service solutions that guarantee success, from building a strong online presence to running successful marketing campaigns.
MediaOfficers' top-notch drop servicing services can help your business grow right now. Give us your projects, and we'll help your business grow by coming up with strategic solutions that work.
Why Should You Pick Us for Drop Servicing?
1.  A track record of success
We at MediaOfficers have a great track record when it comes to drop servicing. Our experience covers a wide range of industries, and our portfolio shows examples of precisely and beautifully completed projects that were successful.
2. A Wide Range of Services
MediaOfficers stands out because it offers a wide range of services. Every client has different needs, so we offer a wide range of services, from digital marketing to content creation and more. We can take care of all of your drop servicing needs in one place.
3. Speed and effectiveness
When you choose MediaOfficers to take care of your drop servicing, you choose speed and efficiency. We know how important it is to meet deadlines, so we deliver projects on time so that your business can keep running smoothly.
Top and Best Drop Servicing Business Models and Ideas
Search Engine Optimization, or SEO
Profit Potential: Businesses can greatly increase their online visibility by providing SEO services. This can lead to more website visitors and a higher conversion rate. People want experts to help them make their websites search engine friendly, which makes SEO services a good choice for drop servicing.
Social Media Management, or SMM
Social media is a great way to market your business. SMM services can raise awareness of a brand, get people interested in it, and keep them coming back, which can lead to big profits. Companies know how important it is to have a strong social media presence, which makes people want SMM services and that is why it is a profitable niche.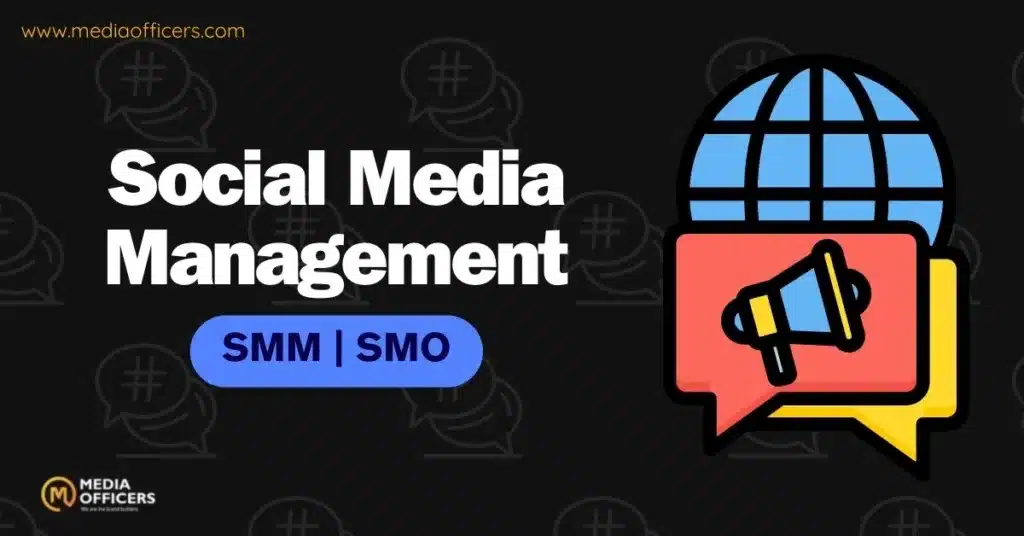 Graphic Design and Branding Studio
Good visuals are important for building a brand's identity. Graphic design services help businesses make their visual presence stand out and look professional. Graphic designers who are also entrepreneurs can make money off of the need for branding materials, websites, and marketing materials that look good.
Website Design and Development
For a business to succeed, it needs a website that looks good and works well. Due to how they affect a business's online presence, website development services can charge a lot of money. Businesses in all kinds of fields need professional websites, so there is always a need for skilled website developers and designers
Content Creation and Copywriting
The key to good online communication is interesting content. Content creation services can help your business make more money by bringing in more organic traffic and boosting the credibility of your brand. As companies focus on content marketing, business owners who offer high-quality content creation services can tap into a market that has a lot of money-making potential.
Questions People Ask (FAQs) About Drop Servicing
What is drop servicing?

 Drop servicing is a way to run a business in which the business owner acts as a go-between, giving certain tasks or services to a third-party provider while still talking to clients directly.

How is drop servicing different from dropshipping?


Outsourcing services is what drop servicing is all about, while outsourcing physical product fulfillment is what dropshipping is all about. In drop servicing, you're in charge of delivering the service. In dropshipping, you're in charge of finding products and shipping them.

How do I choose the right services to drop service?

Think about what the market wants, what you know, and what other people who might be able to help you can do. Do a lot of research to find niche markets and services that people want.

Is drop servicing scalable for small businesses?

Drop servicing can grow with small businesses, yes. It's a good way for businesses to grow because it lets them offer more services without spending a lot of money on new equipment.

Do you think drop servicing could be your full-time job?

Drop service can be a full-time job, yes. Many entrepreneurs have built and kept drop-shipping businesses that make money by taking advantage of its ability to grow and make money.

How do I price drop servicing services?

Think about how hard the service is, how much it costs on the market, and how much value you offer. Prices should cover the cost of providing the service, allow for profit, and keep up with the competition in the market.
This is the best logo design company in india
rudhrah Freelancer
2023-09-20
Amazing Staff And Service Provider By Media officers it's really appreciated 🙂 Best Website Development agency I found in ropar
dev jyotish गुरु ज्ञान
2023-09-19
Best company
Gagandeep Nanda
2023-09-19
Best logo design company
singh electrical
2023-09-19
best professional digital company in india
Good service provider
Best logo design company
The professional digital marketing company in punjab area.
Best logo design company in india.. professional agency
Have a Project on mind?
We can help you bring your ideas to life. Let's talk about what we can build and raise together.
Let us together build a flourishing business
When connected with us, you aren't growing your business alone. We have your back and put in our best to contribute to the growth of your entire team and organization. So, if you are looking for the right agency that'll help you build a good online presence and bring in more conversions and revenue, we are right here!